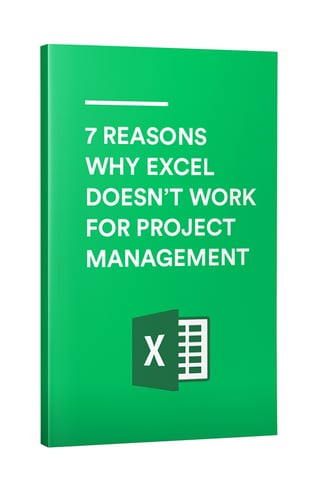 Excel is a great analytics tool, but isn't meant for project management. There are several problems:

Limited insights

Inefficient updates

Multiple versions

Can't share tasks

Impossible to work collaboratively
Project management software helps you finish your work faster and easier.
Reduce errors

Update the whole team

Get high-level reports

Keep your files current
Be more productive and stop using Excel for project management.